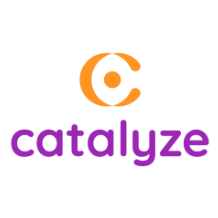 Catalyzecenter

Mobile:

7598161122

Address:

9/1, 3rd Seaward Rd, Valmiki Nagar, Thiruvalluvar Nagar

Location:

India 600041

Website:

https://www.catalyzecenter.com/
Catalyze provides live interactive online classes in Indian and International Curricula as well as competitive exams. Our Bespoke learning philosophy has helped many students all over the globe through customized and personalized programs catering to each student's unique learning curve. Our subject experts are in math, physics, chemistry, biology, accounts, business studies, economics, AP - Advanced Placement, SAT, IIT-JEE, NEET, ACT, IELTS and TOEFL. We cater to students in USA, UK, EU, UAE, Singapore, Australia and New Zealand. Bespoke classes from Catalyze not only helps the students become successful in academics but also creates a firm knowledge base, higher order thinking skills and application which are essential skills for success.
Latest items of seller
No listings posted by this seller